Keynote title:
To be defined.
Ana Rath is a medical doctor with a background in general surgery and a Masters degree in Philosophy. She oriented her career to medical information and terminologies in 1997 and joined Orphanet in 2005, where she was Manager of the Orphanet Encyclopaedia, then Scientific Director, and Director of Orphanet and Coordinator of the Orphanet network since 2014. Ana was the coordinator of RD-ACTION, the EU Joint Action for rare diseases (2015-2018) and of the IRDiRC's Scientific secretariat until 2017. She chairs the Orphanet Rare Disease Ontology (ORDO), and was member of the WHO's ICD11 Revision Steering Committee. She coordinates projects on implementation of RD codification in EU member states (RD-CODE and currently OD4RD) and co-chairs the EJP RD Pillar 2 on data and resources ecosystem for RD research in Europe.
---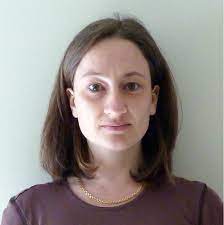 Keynote title:
To be defined.
Jennifer Hammock belongs to the Research Informatics Group at the National Museum of Natural History. As the project manager of the Encyclopedia of Life, she liaises with contributors of biodiversity data, and also with data users in the research community as well as formal and informal education and citizen science.
---
From Discovering New Drugs to Locating Critical Minerals:
Using AI to Create Knowledge Graphs that Turn Data into Knowledge
Craig Knoblock is research Professor of both Computer Science and Spatial Sciences, and Vice Dean of Engineering at the University of Southern California. He received his Bachelor of Science degree from Syracuse University and his Master's and Ph.D. from Carnegie Mellon University in computer science.His research focuses on techniques for describing, acquiring, and exploiting the semantics of data. He has worked extensively on source modeling, schema and ontology alignment, entity and record linkage, data cleaning and normalization, extracting data from the web, and combining all of these techniques to build knowledge graphs. He has published more than 400 journal articles, book chapters, and conference and workshop papers and has received 7 best paper awards on these papers.Dr. Knoblock is a Fellow of the Association for the Advancement of Artificial Intelligence (AAAI), the Association of Computing Machinery (ACM), and the Institute of Electrical and Electronic Engineers (IEEE). He is also past President of the International Joint Conference on Artificial Intelligence (IJCAI) and winner of the Robert S. Engelmore Award.
---