Contacts
For all enquiries relating to the workshop, please email info@swat4ls.org.
For updates, please visit the swat4ls blog or register to the feed (Atom).
An emergency phone number will be provided after registration.
Dates
Key dates:
Submission opening: July 10, 2013
Expression of interest for tutorials: August 5, 2013
Papers submission deadline (abstracts): September 15, 2013
Papers submission deadline (full text): September 22, 2013
Posters and demos submission deadline: October 18, 2013
Early registration deadline: October 29th, 2013
Communication of acceptance: November 4, 2013
Camera ready paper: November 18, 2013
Tutorials Mon, December 9, 2013
Workshop Tues, December 10, 2013
Hackathon Wed-Thu, December 11-12, 2013 see program for details
Locations
Royal Society of Edinburgh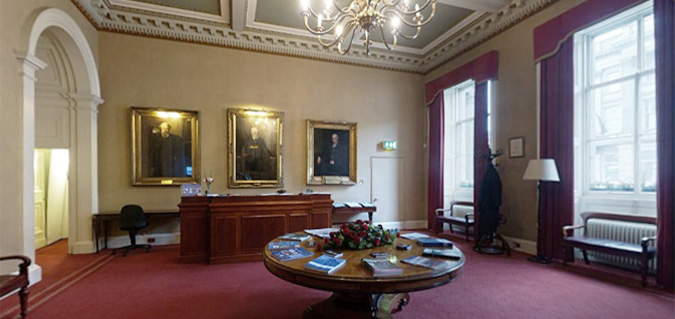 The workshop will take place at the Royal Society of Edinburgh (RSE), which is centrally located in Edinburgh, about 5 min walking from Edinburgh's main train station (Waverley Station), and only about 3 min from Princess Street.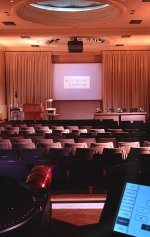 Presentations will be held in the RSE's Wolfson Lecture Theatre, catering and poster presentations are organised in the RSE's Wellcome East and Wellcome West rooms.
For a detailed description of the RSE's conference facilities, please take a look at Conference centre page.
Details how to reach the RSE can be found here.
Edinburgh School of Informatics
The tutorials and the hackathon are kindly hosted by The University of Edinburgh's School of Informatics. The School can be found in the Informatics Forum, about 10-15min walking from Waverley Station.
For details on the location of the Forum, please see here: http://www.ed.ac.uk/schools-departments/informatics/about/location.
How to reach the venue
Hotels
Edinburgh is a popular tourist destination and consequently has a large number and range of acccommodation options. SWAT4LS does not have any specific arrangements with any of the B&Bs, guest houses and hotels listed below, but provide this information simply for the convenience of SWAT4LS attendees.
The usual sources, such as tripadvisor.co.uk, booking.com will provide extensive lists of available accommodation in Edinburgh.
A site maintained by Edinburgh University of potential accommodation can be found here.
A list of accommodation options in the area of The Informatics Forum, where the SWAT4LS tutorial and hackathon days are hosted, can be found here.