Professor Mirjam van Reisen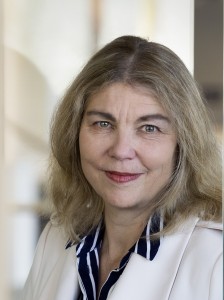 Prof. Dr. Mirjam van Reisen holds the chair of FAIR Data Science at the Leiden University Medical Centre and is also Prof of International Relations, Innovation and Care at Tilburg University Faculty of Humanities and Digital Sciences, Department of Culture Studies.
Prof van Reisen is the Global Principal Investigator of the Virus Outbreak Data Network Africa and Asia. The VODAN network connects 70 clinics across 9 different countries and enables the FAIR processing and storage of COVID-19 case reports. She is also the chair of the research network Globalisation, Accessibility, Innovation and Care (GAIC). Mirjam van Reisen was a member of the Dutch Advisory Council on International Affairs and Chair of the Development Assistance Committee from 2013-2020.
Professor Karin Verspoor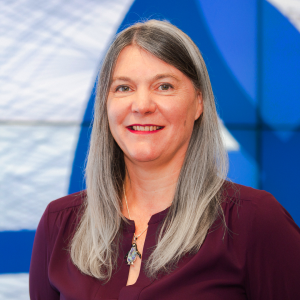 Professor Karin Verspoor is Executive Dean of the School of Computing Technologies at RMIT University in Melbourne, Australia and a Fellow of the Australasian Institute of Digital Health. Karin's research primarily focuses on the use of artificial intelligence methods to enable biological discovery and clinical decision support, through extraction information from clinical texts and the biomedical literature and machine learning-based modelling. In addition to roles in academia and government research facilities in the US and Australia, Karin spent 5 years in technology start-ups developing AI and NLP systems.
Professor Amit Sheth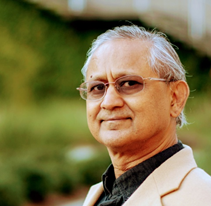 Prof. Amit Sheth is an Educator, Researcher, and Entrepreneur. He is the founding director of the university-wide AI Institute at the University of South Carolina. He is a Fellow of IEEE, AAAI, AAAS and ACM. He has (co-)founded five companies, including the first Semantic Search company in 1999 that pioneered technology similar to what is found today in Google Semantic Search and Knowledge Graph, ezDI which developed knowledge-infused clinical NLP/NLU, and Cognovi Labs at the intersection of emotion and AI. He is particularly proud of the success of his 45 Ph.D. advisees and postdocs in academia, industry research, and entrepreneurs.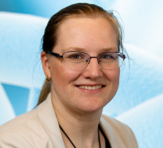 Dr Martina Summer-Kutmon
Dr. Martina Summer-Kutmon is an assistant professor at the Maastricht Centre for Systems Biology (MaCSBio) and the Department of Bioinformatics (BiGCaT) at Maastricht University. Since 2012, she is one of the two architects leading the WikiPathways project – an open, collaborative platform dedicated to the curation of biological pathways. Martina's research focuses on the development and application of network and pathway-based integrative systems biology approaches for the study of the molecular mechanisms involved in immunology and chronic diseases. As the project leader on the "WikiPathways as a platform for COVID-19 pathway models" project (funded by ZonMw), Martina is actively involved in the international COVID-19 Disease Map project.